Learning to oil paint may seem like a daunting task at first, however, with 36 years experience the art instruction William provides will make even the most apprehensive student feel confident! In the words of one of his students expressing appreciation it was said, "I think you are a great artist and instructor. I appreciate you sharing your knowledge and your kind pleasant way of teaching."
About the Classes

These art classes are for adults and are designed for the beginner or if you have experience. Each student works on their own projects at their own pace. William takes pride in offering great instructional support and encouragement for all his students. You will learn the following based on your painting projects.
Color theory and how to analyze and mix color
Materials and how to use them
Tips and tricks for drawing as it relates to painting
Composition and Perspective
Class Refund policy
Classes are paid at the beginning of each month based on four lessons. There is no charge for months that have five lessons. This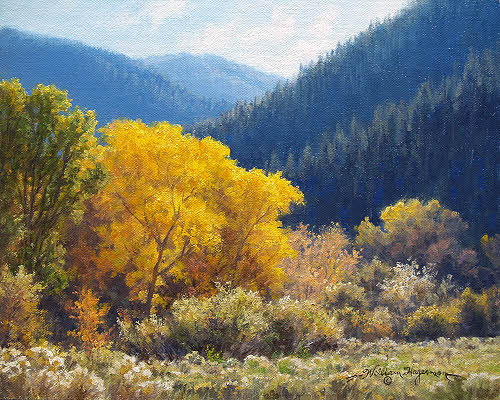 will serve as a make up day for either instructor or student. Should the class be less than four lesson due to store closure during holidays or instructor absentee, classes are pro-rated according.
Dependent upon availability and when there are openings in one of the other classes, you are free to attend one of those as make up. You will need to check with the art instructor first.
Enjoy this Oil Painting video Demo